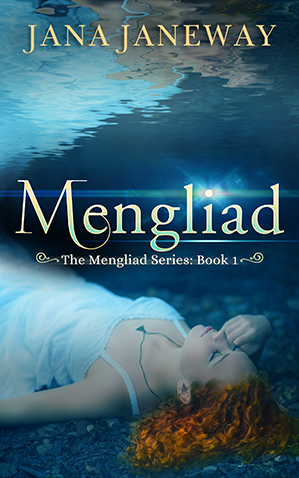 One drop of blood is all it takes to throw Jessica Mitchell's mundane life into chaos.

She doesn't think much about the scratch on her arm during her day working as an assistant cook at a New York pub. That changes when she's overtaken by nausea and chills while on the way home and collapses in Central Park. She awakens hours later, the blue eyes of a handsome stranger gazing down at her, and reluctantly accepts his help. But when this man tells her the world isn't what she thinks it is, she can't believe he's anything but insane.

Craddock Daniels never planned on being a hero, but then he comes across a beautiful redhead, unconscious in the park. Inexplicably drawn to her, he soon learns that she's been changed against her will into one of his own kind – long-lived, well-concealed humanoids called the Mengliad. But Jessica is seen as an abomination to many among the Mengliad who believe in strict adherence to the purity of their species.

When these Purists abduct Jessica and Craddock, she must trust him and rely on his knowledge if she wants to survive. Although helping Jessica means Craddock is risking his life, he can't let her die. Together, they must find a way to escape those who would annihilate them.
Mengliad, Book One of The Mengliad Series
**BOOK ONE OF THREE**
Mengliad - book one, available now
Registry's Secrets - book two, available now
Exception Protocol - book three, coming soon