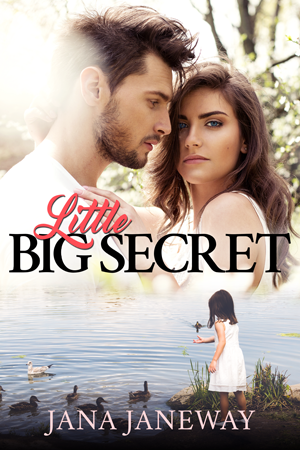 A four-year-old secret he never expected...
Rhylian Fox is back. Five years after he left school in America for an emergency at home, the Northern Irishman returns to L.A. To his surprise—and pleasure—he knows his down-the-hall neighbor: Steffanie Calaway, the girl he shared one amazing night with.

And now she has a four-year-old daughter.

The math checks out, but Steffanie swears little Emma isn't his.

The last thing Steffanie expected is Rhylian on her doorstep. The only guy she's ever loved. The guy who left her pregnant and alone. Those wounds never fully healed. Now she has an easy-to-handle relationship, an amazing daughter, and a deep-seated need to avoid complications.

Except Emma and Rhylian bond right away, throwing Steffanie's emotions into a tailspin. She can't help falling for his charms all over again as she watches him with her daughter—their daughter—but she's also terrified. Rhylian seems determined to win Steffanie's trust. . . and her heart. But if she admits the truth—that she's been lying to everyone about who Emma's dad is—she might lose everything.
Coming Soon!